Business
$500 million contract with Summit for the construction of an LNG terminal
$500 million contract with Summit for the construction of an LNG terminal
Energy Secretary Nizamuddin Chowdhury, Petrobangla Chairman Abul Mansoor Mo Faizullah, Summit Group Chairman Muhammad Aziz Khan and General Electric Infrastructure Director Peter Mackay attended the initial contract signing ceremony at the Petrobangla office. Photo: Summit
">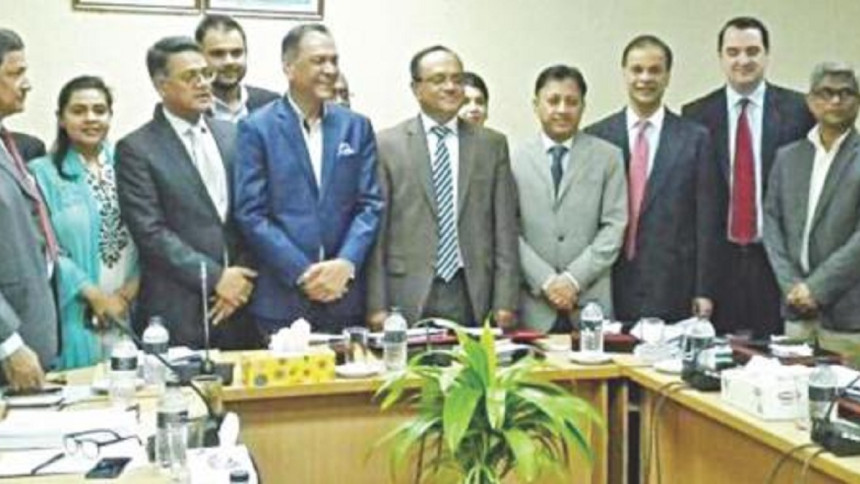 Energy Secretary Nizamuddin Chowdhury, Petrobangla Chairman Abul Mansoor Mo Faizullah, Summit Group Chairman Muhammad Aziz Khan and General Electric Infrastructure Director Peter Mackay attended the initial contract signing ceremony at the Petrobangla office. Photo: Summit
Petrobangla has signed a first agreement with Summit Group for the construction of a liquefied natural gas (LNG) terminal. This terminal will be built at a cost of 500 million dollars on the island of Maheshkhali in Cox's Bazar.
After the final agreement, Summit LNG Terminal Company, a subsidiary of Summit Group, will construct the floating terminal. The company will have 18 months for this. This information was given in a press release published yesterday by the company.
Latest news on Google News Daily Star Bangla channel.
Energy Secretary Nizamuddin Chowdhury, Petrobangla Chairman Abul Mansur Mo Faizullah, Summit Group Chairman Muhammad Aziz Khan, Vice Presidents Mo Latif Khan and Mo Farid Khan, and General Electric Infrastructure Director Peter Mackay were present at the initial contract signing ceremony at the Petrobangla office on Tuesday.
The floating terminal will be able to supply 500 million cubic feet of natural gas per day. From there, the government will cost $0.45 per thousand cubic feet of gasoline. Summit will hand over the terminal to Petrobangla after 15 years of operation.
Summit will implement the project jointly with the US-based General Electric Company. Both organizations will invest here equally from their own sources.
Summit Chairman Aziz Khan said, "Through the implementation of this project, we want to provide uninterrupted energy supply to the country.
He said that gas supply will start to decrease from 2018. LNG will then be the simplest, cheapest, most environmentally friendly and fastest way to meet the country's primary energy needs. .
Aziz Khan said the floating LNG terminal will help Summit Group implement a 600 MW gas-fired power plant.
This is the government's third LNG agreement.
Last December, Petrobangla signed a $950 million deal with Indian energy company Petronet to set up an LNG regasification terminal and pipeline. The regasification terminal will be built at Kutubdia in Cox's Bazar.
Last July, the public company signed the final agreement with the American company Accelerate Energy for the construction of the country's first LNG terminal. It will be possible to supply gas to the national network from the beginning of 2018 from this terminal in Maheshkhali.
Click here to read the French version of this news
#million #contract #Summit #construction #LNG #terminal