celebrity
Always wanted to change my body: Parineeti
Always wanted to change my body: Parineeti
Bollywood actress Parineeti Chopra is in high spirits. Her recently released movie "Uchai" received a good response at the box office. Previously, her performance in the movie "Code Name: Tiranga" was also praised. In both of these films, she is seen in a slim look. He has made this possible over the past few months.
Parineeti recently attended an event about the success of 'Uchai'. There she talked about body shaming and her fitness. He said: "When an artist is asked about his fitness, he replies that he is as good as he is. And they also think that physical changes should not be made. But I am different. I always say, if you want a change in life, to be physically fit, to improve your health, to increase your strength and if someone gives you motivation, take it positively. Body shaming is done negatively for no reason. It must be avoided.
Parineeti herself had been overweight for a long time. Referring to this, the actress said, "I always wanted to change my body. Because I spent many years with excess weight. It had been a long time since I was out of shape. "I didn't even have the stamina to wake up in the morning. When I was told, 'You need to be fit', I took that as encouragement because I wanted to make this change myself."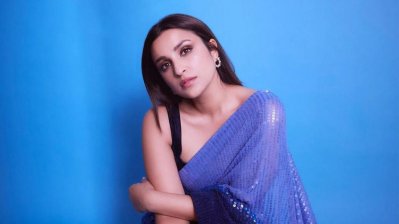 Parineeti said she can now work comfortably thanks to her fitness. He commented, "It was great that I was an actor; I saw pictures of myself every day. It encouraged me to constantly improve myself. Now I can work 12 hours a day without any problem. Personally, this (fitness) has had an exceptional impact on my life. Most people take it as a negative. I have made it my strength and I am very happy to have made this change.
Parineeti also gave an update on her new movie at the event. He is working on a film directed by Imtiaz Ali. But don't say anything about it yet.
Source: India Today


#wanted #change #body #Parineeti