British actress Sylvia Sims has died
British actress Sylvia Sims has died. He was 89 at the time of his death. He has been involved in theater for six decades.
Confirming the news of the actress' death, her children released a statement. It read: "Our mother Sylvia passed away this morning (January 27). He lived an extraordinary life and ultimately gave us happiness and joy. Yesterday we were reminiscing about all our adventures together. He will be greatly missed.
Sims was born in London in 1934. He was one of hundreds of thousands of children evacuated from London at the time. He had to leave London when he was only five years old. The actress moved first to Kent and then to Monmouthshire in 1940. Sylvia began her acting career there in theatre.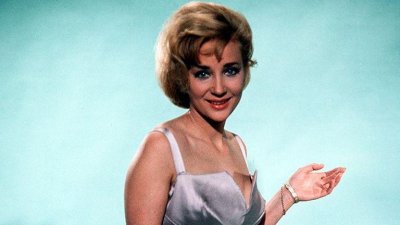 The actress shot to fame with 'Ice Cold in Alex' in the 1950s. The actress was nominated for a BAFTA Award for her roles in 'Women in a Dressing Gown' and 'No Trees in the Street'. Later he starred in TV shows like "Peak Practice" and "EastEnders". In 1991, Sylvia played the former Prime Minister in ITV's Thatcher: The Last Days. In 2006, she starred as the Queen Mother in the movie 'The Queen' opposite Dame Helen Mirren.
Sylvia married Alan Edney in 1956. He left two children at the time of his death. His son BT Edney is also an actor.
Source: The Guardian


#British #actress #Sylvia #Sims #died