ultra modern
Four films from the country at the Indian Film Festival
Four films from the country at the Indian Film Festival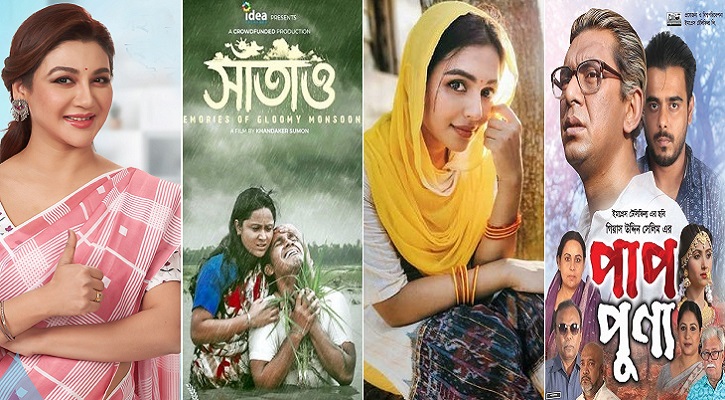 Four films from Bangladesh are competing in the competition category of the International Film Festival of India (IFFI). The four films are 'Nakshi Kanthar Zamin', 'Santao', 'Patalghar' and 'Pap Punya'.
It is known that Akram Khan produced 'Nakshi Kanthar Zameen' under the banner of TM Films under the production of Farzana Munni. The film is a government grant in the fiscal year 2018-2019. Jaya Ahsan played there.
The film will compete in the ICFT-UNESCO Gandhi Medal Award category. Thanks to this, the world premiere of 'Nakshi Kanthar Zamin' is going to take place.
Films from around the world will also be screened in IFFI's Out of Competition category "Santao" directed by Khandkar Suman, "Patalghar" directed by Noor Imran Mithu and "Paap Punya" directed by Ghiyas Uddin Salim.
This is the 53rd edition of the IFFI. The festival will take place from November 20-28 in Goa, India.
According to information given on the festival website, the films 'Santao' will be screened at 9am on November 24 and 'Patalghar' at 2.30pm. Both films will be screened at Inox Panjim Auditorium 3.
Meanwhile, "Nakshi Kanthar Zamin" will be screened at 9 a.m. at Inox Panjim Auditorium 1 on November 25. On the same day, 'Paap Punya' will be screened at Inox Panjim Auditorium 3 at 9 am.
Bangladesh Time: Hours, November 16, 2022
NAT
All news, information, images, photographs, diagrams, videos, audio content published/broadcast by banglanewstwentyfour.com may not be used without prior permission under copyright law.


#films #country #Indian #Film #Festival