'God Save the King' sung at St Paul's
King Charles III addressed the nation at 6 p.m. local time on Friday, marking the start of his new chapter in a country mourning the death of Queen Elizabeth II. This was followed by the singing of the UK national anthem "God Save the King" at St Paul's.
Since the Queen's death, a lot of things in Britain have started to change. The British have been singing the national anthem since 1952. After Rani's death there was a change in their national anthem. The national anthem was written in 1745 and was originally titled "God Save the King" in honor of the then reigning King George III.
The British national anthem was then sung in honor of the Queen. The song mentions the queen in several places. This time, instead, it was about the new king. Now everyone will sing 'God Save the King' instead of 'God Save the Queen'.
The language of the national anthem changes depending on who sits on the British throne. Its language can be changed instantly as there is no legal requirement.
But except for this change of king and queen, the main lyrics of the national anthem will remain the same. With the exception of the national anthem, everything will change in banknotes, coins, stamps, mailboxes and passports.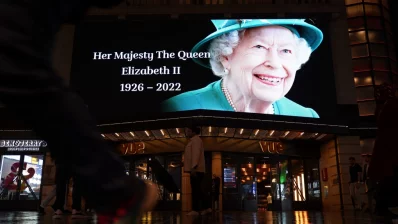 British coins, notes and sticks will feature the new monarch. They will be created again. It is not yet known what the new design coins or stamps will look like.
Queen Elizabeth II died on Thursday evening UK time at Balmoral Palace in Scotland. Queen Elizabeth II has been suffering from health issues since last October. Elizabeth II, the longest reigning monarch in British history, was 96.


#God #Save #King #sung #Pauls