TV
"Hiraman" debuts in a new form on BTV.
"Hiraman" debuts in a new form on BTV.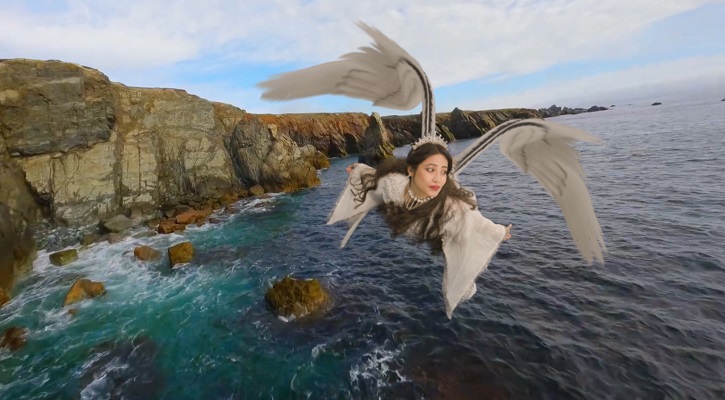 Four decades ago, Bangladeshi television broadcast the program "Hiraman". Based on folk tales and legends, the program was very popular at that time.
Each episode was based on folk tales scattered across different parts of the country. "Hiraman" returns to BTV once again.
Hiraman starts the promotion from November 13. "Hiraman" airs on BTV every Sunday, Monday and Tuesday at 9 p.m. The first 26 episodes have the story of 'Roopban' and 'Dalim Kumar'.
In the beginning, 'Roopban' will be broadcast. It was dramatized by Fazlul Karim, SM Salahuddin, Belal Hossain and Shubashish Dutta. It is produced by Shahjalal Sardar Shimul, planned by Jagdish Esh. SM Salahuddin is in the creative direction.
Nairuj Sifat, Imtu Ratish, Tutul Chowdhury, Kabir Tutul, Farzana Mihi, Tushti and Tapan Hafiz star in the story 'Roopbaan'.
On the other hand, "Dalim Kumar" stars NK Masuk, Sayem Samad, Samli Ara Saika, Shishir Ahmed, Mir Ahsan, SD Tanmoy, Tasnim Nishat and Sheela.
The scenes are shot with modern technology to make the story more interesting based on folklore and folklore. Apart from VFX technology, there is auto-control motion tracking, motion capture, 3D face cloning, and computer graphics work.
Bangladesh time: 1649 hours, November 12, 2022
NAT
All news, information, images, photographs, diagrams, videos, audio content published/broadcast by banglanewstwentyfour.com may not be used without prior permission under copyright law.


#Hiraman #debuts #form #BTV