the movie
"Holy Artisan had a table reserved in our name that day"
"Holy Artisan had a table reserved in our name that day"
Mustafa Saryar Faruqi's film "Shanibar Bickel" has been stuck at the Bangladesh Film Censor Board for four years. He directed the film inspired by the terrorist attack on the controversial Holi Artisan in Dhaka. But the Censor Board declared the film "banned" for unknown reasons! Year after year, Farooqi and his teammates continue to appeal, but to no avail.
On the contrary, Bollywood's "Faaraz", based on the same incident, is released on February 3. Farooqui demands that his film be released before this film. Zahara Mitu is a memorable young actress with much the same claim. Demanding the release of "Saturday Afternoon", he said there was a table reservation for Holy Artisan Bakery on the day (July 1, 2016) of the attack. If he hadn't returned home in the middle of the day, he could have died.
According to Mitu, 'I was working in the Islam group during the Holi Artisan incident. Pernille and Christine, JDY brand managers from Denmark, came to visit the factory that day. I, Merchandising Manager Aminur's brother and Bayar finished the meeting and left for Gulshan in a private car from Jamgara to Ashulia. Destination Holly Artisan. The table was already reserved in our name. French bread was very popular with our European buyers. That's why go for it.
Recounting the events of that day, Mitu further said, "That day, after I walked away from Ashulia, I started having stomach pains. ear of Aminur's brother: 'Is it okay if I don't go today?' He said: 'Sir, you may be angry. The responsibility is yours. I don't know if Parnil understood the tone of my voice? He said 'we are not going to sit outside today. going to order something at the hotel and eat it.That's how we got saved that day.I went down to my house in Uttara.
Zahara Mitu said after that he went home and had Iftar, charged his cell phone and fell asleep. He woke up to the cry of his little sister. Because at that time, the incident of the terrorist attack on Holy Artisan was revealed. The younger sister came home from outside and burst into tears of joy when she saw Zahara Mitu.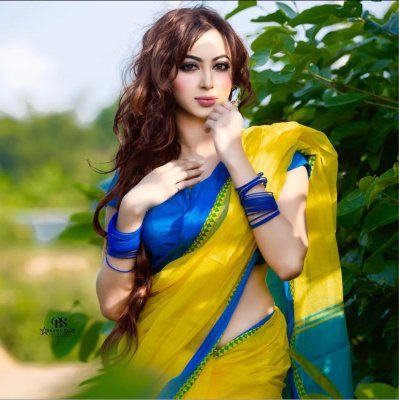 Zahara said: 'I'm still thinking if I really went there that day! would I have lived? Even if me and Aminur's brother were released, would both have survived? I don't feel safe sitting in a restaurant after this incident. I am very afraid to go to a restaurant, you can call it a mental trauma.'
Mitu thinks she would definitely like to watch a movie about the incident which has a direct impact on her life. According to him, "When other industries make films about Faraz, it would be nice if we could also see 'Saturday Afternoon'." After the release of 'Saturday Afternoon', if there is room for correction, let it be made too."
It should be noted that Zahid Hasan, Parambrat Chattopadhyay, Yad Hourani, Nader Chowdhury, Eresh Zaker, Intekhab Dinar, etc. played various roles in this film.
On the other hand, "Faraj" is produced by Bollywood's Hansal Mehta. Who rose to fame with movies like "Shaheed", "Aligarh", "Citylights" and the web series "Scam 1992". The film stars Jatin Sarin, Aamir Ali, Juhi Babbar and others.


#Holy #Artisan #table #reserved #day