the movie
Hundreds of cultural activists are concerned about the release of 'Saturday Afternoon'
Hundreds of cultural activists are concerned about the release of 'Saturday Afternoon'
Mustafa Saryar Farooqui's film "Shanibar Bikkel" has been stuck in permission obscurity for almost three and a half years. Demand for the film's release has been on the rise for three years from various media outlets. But the Film Censor Board does not take this into account. However, cultural workers continue to try to bring the film to light.
Hundreds of cultural activists have expressed concern over the release of "Saturday Afternoon". They expressed this concern in a joint statement on Tuesday 15 November. According to the statement, multi-faceted obstacles arise at various times in areas such as film-drama-music and art-culture, which concern them all. Their comment in the written message of concern reads: "This concern increases when we see that our friend Suhrid, filmmaker Mustafa Sarayar Faruqi's film "Saturday Afternoon" has been stuck on the Censor Board for over three years and half for no reason."
A total of 130 people said in this joint concern that they learned that an appeal committee meeting was called on November 17 regarding this film. In this regard, they draw the attention of all concerned authorities and Sudhijan by expressing this concern. Cultural personality Nasir Uddin Yusuf sent the statement to the media on Tuesday, November 15.
Where it says, the movie named "Saturday Afternoon" has been stuck in the Censor Board for over three and a half years. Many of us have seen the movie and don't understand why this movie is treated like this. We therefore feel the frustration and anguish of the filmmaker. Just when the whole world is talking about the idea of ​​censors as an old throwaway idea, we're holding back the work of a famous filmmaker of the time because of censors, prolixity, and unknown reasons.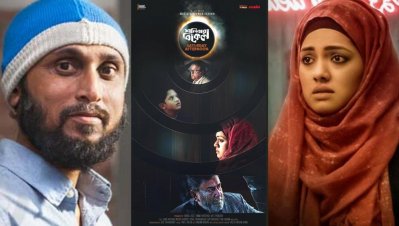 The statement further said, "As representatives of the civil and artistic community of this country, we, in our wisdom and consideration, are saddened and outraged by this protracted process and question the role of all authorities." . Right now, "Saturday Afternoon" isn't just about holding back a movie, it's about the reality of not realizing the overall national and global context. This also indicates the immobility of the state approach and the limitation of the approach of all the authorities concerned, which is not desirable. Such misconduct by the authorities hurts us."
"Let us not forget that the country we created 50 years ago in the linguistic awakening called Bengali, its basic spirit is against all restraint. In the context of the development of Bangladesh, while any artistic medium, including cinema, is constantly going through a crisis of existence, the film "Saturday Afternoon" is screened and awarded at various important film festivals around the world. With this unfair treatment of the film in our own country, it seems that we may be living like third-class citizens in this country.
"We have not yet lost faith in your common sense and wisdom. Our job is not to fight in the streets, but to advocate for the role of art and artists in building a progressive Bangladesh. We want 'Saturday Afternoon' to be released unconditionally. Long live your senses and the waves of water."
The depositors are – Mamunur Rashid, Syed Salauddin Zaki, Raisul Islam Asad, Sara Zaker, Syed Jamil Ahmed, Shimul Yusuf, Afzal Hossain, Chatku Ahmed, Morshedul Islam, Tariq Anam Khan, Dhali Al Mamun, Shamim Akhtar, Munira Morshed Munni, Munem Wasif. . , Amitabh Reza Chowdhury, Noor Safa Zulhaj, Mushfiqur Rahman, Abdullah Mohammad Saad, Qamar Ahmad Simon, Sara Afrin, Rubaiyat Hossain, Shihab Shaheen, Jasim Ahmed, Golam Haider Kislu, Mohsina Akhtar, Shaheen Suman, Ahsan Habib Nasim, Raonak Hassan.
Chanchal Chowdhury, Jaya Ahsan, OP Karim, Anushe Anadil, Istekhab Dinar, Waheed Tarek, Mejbaur Rahman Sumon, Shibu Kumar Sheel, Masud Hasan Ujjal, Kamrul Hasan Khosru, Kachi Khandkar, N Rashed Chowdhury, Zahirul Islam Kachi, Rakibur Rahman are also present . the list. , Tarek Ahmed, Syed Imran Hossain Kirmani, Gholam Mawla Nabir, Sheikh Rajibul Islam, Barkat Hossain Palash, Tahsin Rahman, Ripon Nath, Zakia Bari Mom, Nusrat Imroz Tisha, Ajmeri Haque Bandhan, Sushma Sarkar, Eresh Zaker, Ashutosh Sujan, Sharaf Ahmed Jiban, Ashfaq Nipun, Redwan Roni, Iftekhar Ahmed Fahmi, Tanim Noor, Muhammad Mustafa Kamal Raj, Mahmudul Islam, Humayara Bilquis, Krishnandu Chattopadhyay, Adnan Al Rajeev, Abu Shahed Iman, Bijan Imtiaz, Arifur Rahman, Raihan Rafi, Nuhash Humayun, Syed Shawki, Saleh Sobhan Anim.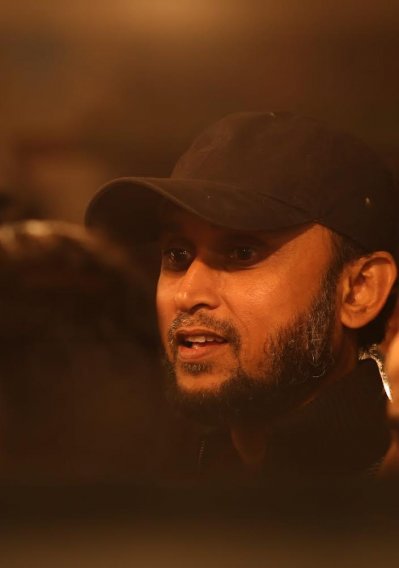 There are also Belayet Hossain Mamun, Sardar Sanyat Hossain, Anam Biswas, Esha Yusuf, Mim Rashid, Ishtiaq Ahmed Rumel, Golam Kibria Farooqui, Milan Bhattacharya, Dilshad Shimul, Afzal Hossain Munna, Musafir Syed, Golam Muktadir Shan, Imraul Rafat, Email Haque, RB Pritam, Tanim Parvez, Mabrur Rashid Bannah, Atiq Zaman, Jayant Rosario, Pallab Biswas, Piklu Chowdhury, Niamul Mukta, Shahid Un Nabi, Hasan Morshed, AB Rokon, Rubayet Mahmud, Majedul Haque Rana, Sethu Arif, Arik Anam Khan , Kajal Arefin Ami, Ahmed Hasan Sani, Samiur Rahman, Momin Biswas, Nazmul Naveen, Fahad Khan Abdullah Muktadir, Mahmudul Hasan Adnan, Shihab Noorun Nabi, Tarek Bablu, Shahidul Islam, Farzana San and Idila Farid Turin.
All of them have been working in one way or another for the cultural development of Bangladesh for a long time.
Renowned actors from 12 countries played various roles in 'Saturday Afternoon' produced by Jazz Multimedia, Pictreal and Tandem Productions. Among them are Palestinian Yad Hourani, European Eli Puso, Selina Black, Bangladeshi Mamunur Rashid, Zahid Hasan, Nusrat Imroz Tisha, Indian Parambrat Chatterjee and others.
In 2019, "Saturday Afternoon" won numerous awards and accolades, including the Jury Prize of the Russian Federation of Film Critics and the Kommersant Prize at the 41st Moscow International Film Festival. In addition, the film was placed in the official selection of many festivals including Busan and Sydney.
Rehearsals for the film started on December 30, 2017. And filming started on January 5, 2018, at Coke Studio in Dhaka. In 2019, all the formalities to get the certificate from the Bangladesh Film Censor Board have been completed, but 'Saturday Afternoon' has yet to see the light of day.


#Hundreds #cultural #activists #concerned #release #Saturday #Afternoon