the movie
I promise, never be the wrong person again: Parimani
I promise, never be the wrong person again: Parimani
Parimani is the popular heroine of Dhakai films. Every year, he celebrates his birthday in style. This time, the arrangements were not lacking. But there was a slight difference. One of the many surprises at the event was the screening of "New Birth Story," a documentary based on Pari's life-changing experience.
In the 12 minutes and 54 seconds "New Birth Story", Parimani presents various events ranging from meeting the king to the birth of the state.
At first, Pari said, "That story was just mine. A fierce fairy. He was just flying from one dream realm to another. Drowned in friends, chats, fashion, glamour, fans and reinventing yourself on screen. Only screen life is no less than that. But at that time in life, I was looking for my real hero. I used to think that if a genius came to count the lines of the hands, he would have found this way of life. where am I going But there was a promise, I won't go to a bad person.
My teacher is Ghiyasuddin Salim. Who brought me a Gunin. I met a dashing young man in white Punjabi (Shariful Raj). Why did he feel like this? What is this stability called? Pari recounts her love story with her husband Shariful Raj.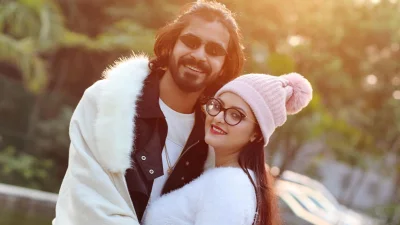 In the language of Pari, the look test of the movie 'Guneen' directed by Ghiyasuddin Salim. There was this madman. We were called for our rehearsal. On the second day, I met him at my house. The king's arm was broken. I saw Raj eating with his left hand at the dining table. Then I fed him. Since then, I started to like it. So shooting is our love. Ustad also accepted the question. After he returned from filming, Raj told his mother about me. Mao accepted the deal. Then we got married backstage.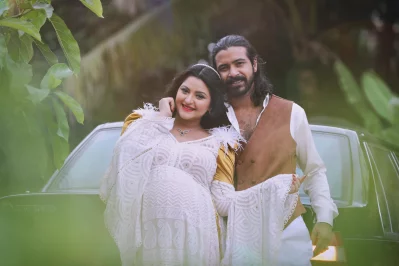 The journey to becoming a mother has not been easy for Pari. This also appeared in the video. He said, 'Raj gave me his full support this time… Now the kingdom has come to our house. It is our new birth. I love watching them sleep. We are immersed in a whole new character. Sometimes I see the king in the kingdom, sometimes me. He has his own style. It creates a strange illusion for me. I feel I'm involved with him. This birthday is a new story for me. Mother Pari's first birthday.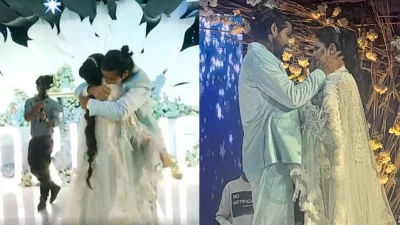 #promise #wrong #person #Parimani