the movie
Parimani-Raj is going to Dubai together, is this the end of pride?
Parimani-Raj is going to Dubai together, is this the end of pride?
Popular Dhaliwood couple Parimani and Shariful Raj have been in heated discussion in the country's media over their split since the last day of last year. Their divorce issue is over for now. The news is that the couple are going to Dubai together.
It is known that the "Real Heroes Award" ceremony will take place in Ajman, Dubai on January 15. A number of movie stars travel to Dhaka to participate in this event, which will be held for the second time. Among them are Ilyas Kanchan, chairman of Shilpi Samiti, Dhallywood superstar Shakib Khan, Shariful Raj, Parimani, Shariful Raj, Tama Mirza, Raihan Rafi.
Presenter Shanta Jahan, singer Kajal Arif, Shiblu and others will also participate in the awards and performance event.
The event in Dubai is organized by Rubayet Fatema Tani and Zahid Hossain, founder of Jan Properties. This event is organized with Bengali remittance fighters living abroad. This arrangement aims to focus their hidden work.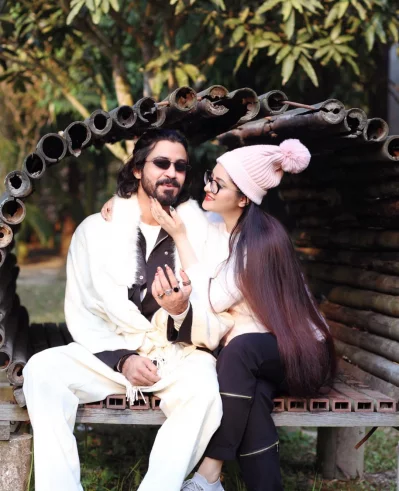 In this regard, the founder of the 'Real Heroes Award', Mala Khandkar, told the media that this award is meant to inspire expatriate Bengalis. This year, apart from expatriate Bengalis, many Bangladeshis will also attend the award ceremony to be held in Dubai.
He also said that people who directly send money to the country through the bank without sending money illegally or becoming dars of hundi will be granted the honor. Real Heroes prizes will be awarded in several categories this time.


#ParimaniRaj #Dubai #pride