the movie
Preview of Faria's film appearance at the Goa festival
Preview of Faria's film appearance at the Goa festival
One of the Asian film festivals is the International Film Festival of India (IFFI). It takes place in the Indian coastal state of Goa. The 53rd edition of the festival kicked off on November 20. Four films from Bangladesh are taking part. For this reason, some showbiz stars from Dhakai also stay in Goa.
One of them is Nusrat Faria. So far in his career he has been seen in commercial masala films. But secretly he worked in a movie called "Patalghar". It was the alternative film directed by Noor Imran Mithu that brought him to the prestigious festival.
Faria walked the festival red carpet in Goa. He also showcases his fashion style with the photo show. Faria walked the IFFI red carpet on Thursday, November 24. Chanchal Chowdhury and Afsana Mimi were seen with him. They also acted in the film.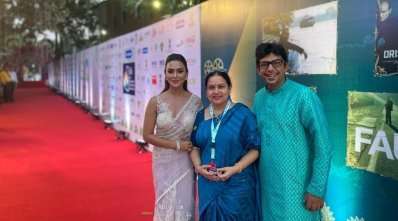 Apart from this, the film "Paap Punya" directed by Ghiyasuddin Salim was also screened during this festival in Goa. Chanchal-MM also acted in this film.
Faria attended the premiere on Thursday (24 November) in a white sari; Sleeveless blouse designed with. As well as walking the red carpet, he took to the theatrical stage at the festival, posing for selfies with the interest of the audience.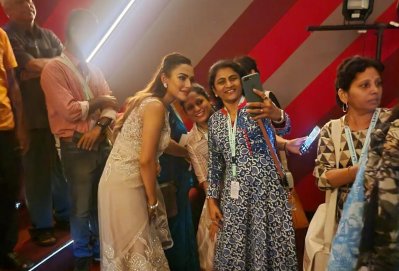 On the second day (November 25), the actress was seen in a black dress. That day, he participated in the festival's press conference.
Note that two other films from Bangladesh participate in this festival. These are 'Santao' directed by Khandkar Suman and 'Nakshikanthar Zamin' directed by Akram Khan.


#Preview #Farias #film #appearance #Goa #festival