ultra modern
Release of the song from the movie 'Damaal' by the duo Mim-Raj. daily star
Release of the song from the movie 'Damaal' by the duo Mim-Raj. daily star
Shariful Raj and Vidya Sinha Mim in a scene from the movie Damal. Photo: Collected
">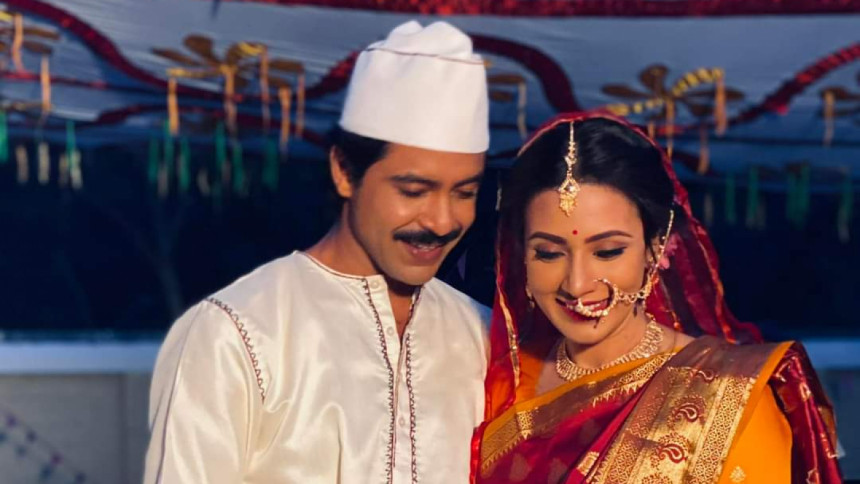 Shariful Raj and Vidya Sinha Mim in a scene from the movie Damal. Photo: Collected
Shariful Raj and Vidya Sinha Mim released the song "Ghurghur Poka" from "Damal". The song performed by musical artist Mumtaz Begum was released on Monday evening.
After the song was released, Vidya Sinha Mim told the Daily Star, "I get a lot of responses from the audience about the song. I believe everyone will like this song as the song from the movie "Paraan". I like the song too.
Latest news on Google News Daily Star Bangla channel.
"I hope everyone in Bangladesh will make this song their own. I'm also waiting for the release of the movie 'Damal,'" he said.
After the success of the film 'Paran', the Mim-Raj duo will once again star in the film 'Damaal'. Directed by Raihan Rafi, the film also starred Siam Ahmed, Saeed Babu, Rashed Mamun Apu, Sumit, Shahnaz Sumi and many more.
'Damal' is built around the independent Bengali football team. The film is written by Nazim Ud Daulah and Raihan Rafi based on the story by Faridur Reza Sagar.
The film is released on October 28 with the story of the liberation war and the then independent Bengali football team.
#Release #song #movie #Damaal #duo #MimRaj #daily #star