TV
Shoaib Malik marriage rumors, Ayesha opens her mouth
Shoaib Malik marriage rumors, Ayesha opens her mouth
Split rumors between Indian tennis star Sania Mirza and former Pakistani cricketer Shoaib Malik have been circulating since November this year. Along with this rumor in the Indian and Pakistani media, there is another rumor that Shoaib is dating Pakistani model and actress Ayesha Omar. Rumor has it that Ayesha and Malik are also getting married soon.
Although she's kept her mouth shut on those questions, the actress has now opened her mouth. In Instagram's comments section, a fan asked Ayesha if she is really going to marry Shoaib Malik. In response, Ayesha dismissed the rumor in one word.
Say no. not at all Shoaib Malik is married and he is happy with his wife. I have a lot of respect for Shoaib Malik and Sania Mirza as a pair.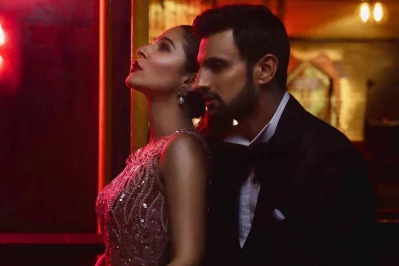 Although Shoaib Malik and Sania Mirza haven't officially revealed anything about their current relationship status. However, after the publication of some photos of Shoaib Malik and Ayesha Omar taken for a joint photoshoot for a magazine in Pakistan, the rumors of separation of the Shoaib-Sania couple came out more strongly.
Responding to the Instagram comment, Ayesha added, "Shoeb and I are really good friends and we take care of each other." We respect each other a lot. There are such relationships in the world.
But according to a source close to Sania and Shoaib, Pakistani media reported that the Shoaib-Sania couple's divorce file has been prepared. Sania-Shoeb could officially announce their separation after settling some legal complications between them. Also, they don't open their mouths about splitting up now due to various business deals.
Recently, a post shared by Sania caught everyone's attention. Sania posted a photo with her son on Facebook and wrote: 'The times I had to go through the hardest days.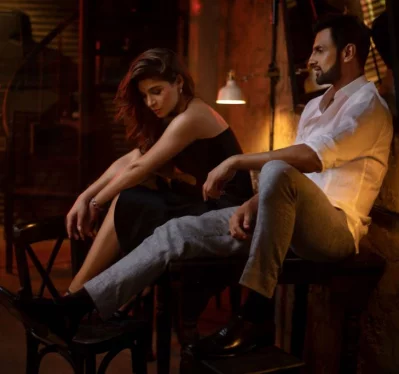 On the other hand, Shoaib wished Sania Mirza on his Facebook amid Shoaib-Sania couple divorce rumors. On Sania's birthday, Shoaib uploaded a couple photo of the two and wished Sania a happy and joyful life in the caption. Amidst all these rumours, popular Pakistani OTT platform Urduflix has announced a new show called "The Mirza Malik" starring Sania Mirza and Shoaib Malik.
Pakistani cricketer Shoaib Malik and Indian tennis star Sania Mirza got married in 2010, surprising millions of fans. And Ayesha Omar, born in Lahore in 1981, is one of the stars of Pakistani television. Ayesha rose to prominence by starring in the popular Pakistani family series "Bulbuli". However, Ayesha is now being discussed due to rumors that her relationship with Shoaib Malik overshadows all her work.


#Shoaib #Malik #marriage #rumors #Ayesha #opens #mouth