TV
Special event on BTV on reunion day
Special event on BTV on reunion day
Father of Bangabandhu Nation Sheikh Mujibur Rahman's historic homecoming day today (January 10). He returned to newly independent Bangladesh on this day in 1972 after being released from Pakistani captivity during the Liberation War. Bangabandhu Sheikh Mujibur Rahman was imbued with the love of Bengali life after returning to the independent country.
Bangladesh Television will air special programs on the day. In an email, he was informed that today at 10:35 a.m. there will be a 'Bangabandhu's Tungipara' broadcast in Tungipara on the incident related to Bangabandhu's memory. The special poetry recitation "Tomarei Paddhvani" will air at 12:20 p.m. The special "Fire Ele Tomar Swadhin Banglay" will air at 1:50 p.m. At 2:30 p.m. there will be a poetry recitation program 'Kavitay Bangabandhu'.
On the occasion, BTV (Events and Planning) Director Jagdish Esh said, "The historic return day of Bangabandhu is an unforgettable day in the history of Bengal. BTV prepared to celebrate the day with dignity through various arrangements.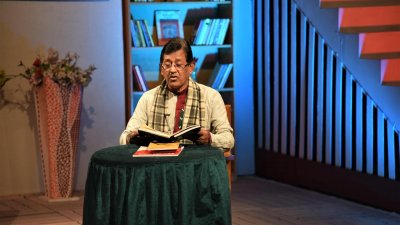 The Homecoming Day town hall meeting will be broadcast live from the Bangabandhu Conference Center at 3:50 p.m. At 6:20 p.m. there is a poetry reading program 'Hridoyer Batighar'. At 8:40 p.m. there will be a special scripted program "Ki Long Pratiksham Paran A Mahamilan". There will be a special discussion program starting at 10:20 p.m.
The poetry reading show "Fire Elen Pita" will air at 11:05 p.m. In addition, filler songs dedicated to Bangabandhu will be released at regular intervals, "Bangabandhu return to your dream of free Bengal", "Father of the nation is the great leader", "Red sun of Bangla is blessed", " When you come back from the gallows', 'Bengali nation will never forget', 'January 10 in the history of world politics', 'How many pages of poetry should I write for you'? Chanda Chakraborty, Rumman Tithi, Mahmudul Hasan, Tariq Mridha, Pushpita, Atiq, Ananya Acharya, Swarlipi, Yusuf, Rajeev, Sushmita and Shelu Barua sang the songs.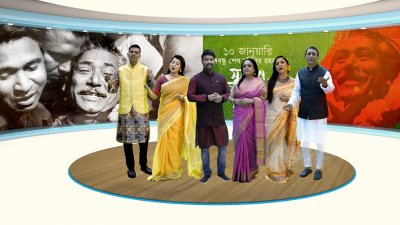 #Special #event #BTV #reunion #day