the movie
Starting by counting the crows, then the leaders of Bollywood!
Starting by counting the crows, then the leaders of Bollywood!
He lost his father when he was only 16 years old. Naturally, life then ends in aimless darkness. Growing up close to his mother. Then came acting, beginning a career as a married and establishing hero; Her life is like a fairy tale!
He was born and raised in Delhi. As a child, he was very good at hockey and football. But due to an injury, he did not pay attention to it. Joined Delhi Drama Group. Bahba rose to fame by performing on stage in various school events. From this enthusiasm was born an interest in the theater. Besides, when Amrita Singh, a childhood friend, became a movie star, the pressure became even stronger.
After continuing to act, he got the opportunity to work in a series. The filming of this series named "Dil Dariya" started in 1988. But due to a delay in his work, he debuted in another series. His name is 'Fouji'. Directed by Rajkummar Kapoor, the series aired in 1989.
His first role was to count the crows in the trees. If he made a mistake, the colonel told him to run and count the crows, he counted and said, "There are four crows." It's his job.
The producer's son played the role of Abhimanyu Rai, the central character of the series. At the same time, he was also watching the film's camera work. At some point, he said, he will just work with the camera. Then filmmaker Rajkummar Kapoor called the young man who was counting the crows and told him: "From now on, you will play the role of Abhimanyu Rai".
It's the beginning; After that, he increased his recognition in the theater world by working in a few more series. But he had no idea of ​​acting in films. When his mother also died in 1991, he looked for a way to escape the pain. Decided to leave Delhi and go to Mumbai; Will act in the film. Thought is action. Moved to Mumbai, but knew next to nothing. At that time, many people supported him. People who met through work on television series; They came and stood apart. Some give a house to stay in, some give money for expenses. This is how he settled in Mumbai.
After arriving in Mumbai, he had the opportunity to work in four films. Shooting started with the movie named 'Dil Ashna Hai'. But 'Deewana' came out first. Released in June 1992, the film catapulted it to popularity overnight; With Filmfare Best Newcomer Award.
The story that follows is just a story of moving forward, of extraordinary success. Movies like 'Raju Baan Gaya Gentleman', 'Baazigar', 'Dor', 'Kaavi Ha Kaavi Na', 'Karan Arjun', 'Dilwale Dulhania Le Jayenge' made him one of the biggest stars in Bollywood.
Today is Wednesday (November 2, 1965) his birthday. He is a wonderful example of nothingness to infinity. So, not only in the world of cinema, but for every human being, their life is an incredible pilgrimage of inspiration.
Every year, birthdays bring a wave of fanfare. This time is no exception. Fans started gathering outside his house two days ago. Meet them, shake hands and exchange love.
Besides, this star also appears with a special birthday surprise. We know that the teaser of his new film will be released. Its release is scheduled for January 25.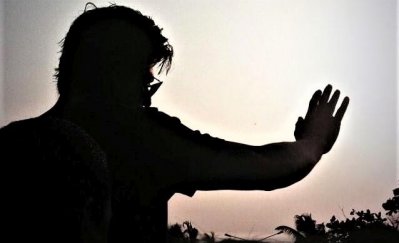 Not so, on this special day (November 2), his classic film 'Dilwale Dulhania Le Jayenge' is being re-released. Raj-Simran's love story will once again be seen in Indian cinemas on November 2.
The name of this star who went from Counting Crows character to Bollywood king is world famous but to say it is Shah Rukh Khan.
Sources: India Today, Wikipedia and video interview


#Starting #counting #crows #leaders #Bollywood