ultra modern
The journey of Priscilla of Bandhan before Rehana, Muskan and Sultana
The journey of Priscilla of Bandhan before Rehana, Muskan and Sultana
Rehana, Muskan and Sultana. Perhaps no other actress has been able to maintain the continuity of such a strong female character in Bengali content. As shown by Ajmeri Haque Bandhan.
These three characters showed how well a Bengali woman can withstand the current. The movie "Rehana Mariam Noor", the Indian web series "Rabindranath never dined here" and the national series "Guti" respectively. This includes her trip to Bollywood – 'Khufia'. It is also a female film, which will be released soon.
But after that, Ajmeri Haque Bandhan came with new news. Where she appears as Priscilla. The news fell on the night of Wednesday, January 18. The series associated with the three best directors of the time Tanim Noor (Screenplay), Krishnandu Chatterjee (Director) and Syed Ahmed Shawqi (Producer). The series is called "Delta 2051".
Ajmeri Haque Bandhan took the stage while announcing the series. Famous male actors and producers have already appeared on stage with the story of their respective series. Bandhan became the series' only female representative on this stage. He stood up and said jokingly, "I'm not happy for a lot of people here! First of all, I want to thank you for working with me after so many accidents. They (the three producers) bring me an incredible character. I'm surprised we even consider telling such a story here.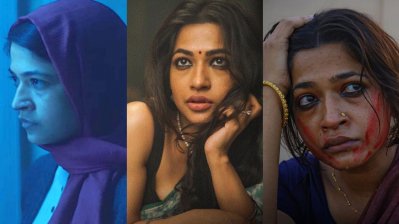 Talking about the new character, Bandhan said, "Most people told me that you are angry all the time (in the act). You work in a serious role. Drop them now. Such advice. In this context, I am very grateful – those who finalized this role for me.
The creators said that the story of the series "Delta 2051" is about the setting of 2051 Bangladesh. Much of it is fantasy. This means that there will be such a situation in the country when the population increases, then there will be a law. The law states that if a couple wants to have a child, one of the family members must die. signifies a newborn as opposed to a death.
Tanim Noor, screenwriter of the series, said, "We are trying to base it on the novel 'Priscilla' by Mashiul Alam. The work is demanding. Where we will try to show another Bangladesh. As we don't usually think of it.' '
Writer Moshiul Alam was present at the event. It gives the context of writing the novel. Said Priscilla is a young woman who married Russell for love. Russell has no father. Has a mother and a younger brother. However, Russell's mother lives with the younger brother and his wife. The year is 2050. The Human Reproduction Control Act enacted in 2035 has already come into force. So, although love still exists in this town, everyone thinks that the hobby of being a mother or father is all but gone. However, Priscilla dreams, she will be a mother. A small child will also give Russell a gift as a reward for his love. But how? Russell doesn't have a father and there's no way his mother will die anytime soon. Additionally, Russell's mother lives with her younger brother. They also want to have children. On the other hand, the state will hang the husband for impregnating the husband. But Priscilla loves Russell. Of course, there is another way to buy at high prices poor old people with cancer and other life-threatening illnesses. But they don't have that ability. Both make a living one way or another. There is nothing left to save. Priscilla is in dire straits.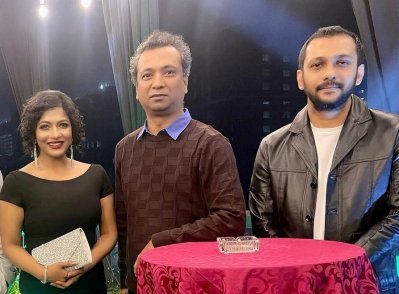 Ajmeri Haque Bandhan will be seen in this role of Priscilla. The actress said, "The character is amazing. Strange. I try to nurture this character honestly. Like I did for Rehana, Muskan and Sultana.
Filming for the series will begin soon. And it's coming out this year.


#journey #Priscilla #Bandhan #Rehana #Muskan #Sultana