"The story of this series is different"
The dramas of 'Swarna Manab' series got a great response among the audience. That's why Swarnamanab-5 was remade with the audience in mind. Which is called "My second home". On January 26, National Customs Day will be broadcast on six satellite channels across the country. Swarnamanab-5 special TV movie 'My Second Home' written by Mainul Khan and directed by SA Haque. The production of the part is already finished.
Dr. TV movie is written and directed by Mainul Khan and directed by SA Haque Olik. Azizul Hakeem, Shahiduzzaman Salim, Tareen Jahan, Mosharraf Karim, Runa Khan, Rashed Shimando and many more have played the role.
The TV movie will air on five TV channels on International Customs Day, January 26. The 5 TV channels are – Channel I (5.30pm), Baisakhi TV (10.00pm), RTV (2.15pm), NTV (9.30pm), Deepta (11.30pm) and Banglavision (4.30pm).
The author himself supervised the production of the TV movie directly from the filming location. He is the former Director General of Customs Intelligence; Currently working as a member of NBR.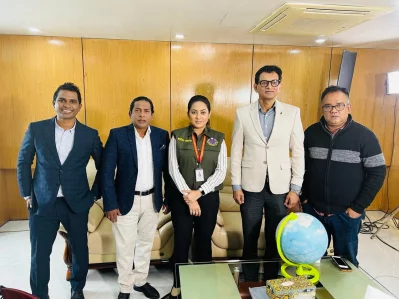 The author said, the story of this series is different; There is also character weaving. Which is consistent with reality. I believe this episode like every series will raise awareness throughout the story.
Musharraf Karim said: I am impressed with the work of Golden Man 5. I did the character with a lot of sincerity. I hope the public will enjoy it.
Actor Rashed Simedan said, "Musharraf Karim is the Himalayas of the theater world. I am happy to work with him in the same Swarnaman 5. The characters in the story will be amazing for the audience. I can say that this was an exceptional job." There should be more work like this.


#story #series