the movie
Those who won the award at the Dhaka International Film Festival
Those who won the award at the Dhaka International Film Festival
The biggest film festival in the country is the "Dhaka International Film Festival". The curtain for this 9-day festival has fallen today. A total of 252 films from 71 countries including Bangladesh were screened at this year's festival in 10 categories.
The names of the winning films, documentaries, producers, actors, actresses and cinematographers of this year's festival were announced on Sunday in the presence of guests, juries and producers from different countries in the main auditorium of the National Museum. Along with this, the guests presented the prizes to the winners.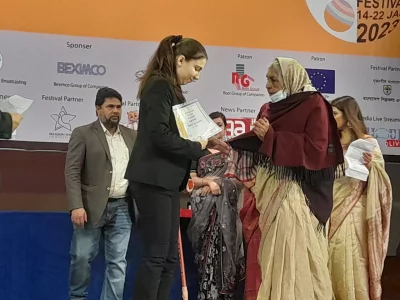 The main guest of the closing ceremony was the Deputy Head of Jatiya Sangsad, Matia Chowdhury, the special guest was the Information Secretary of the Government of Bangladesh. Humayun Kabir Khondkar, Director General (Additional Secretary) of the National Museum of Bangladesh. Kamruzzaman, Bangladesh Shilpakala Academy Director General Liaquat Ali Lucky and Dhaka International Film Festival Committee Chairman Kishwar Kamal.
The award-winning film for Best Badal Rahman Children's Film was "Mazel e Taimfastvi Lesa" (Martin and the Magic Forest), (Czech Republic, Slovakia, Germany).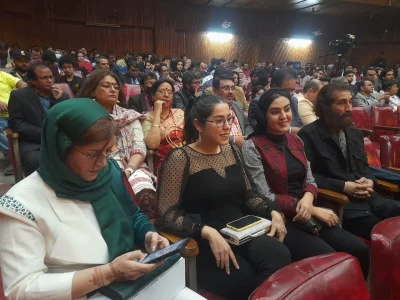 Podelniki (The Riot), Russia in the Asian Film Competition category; Artyom Anisimov won Best Cinematography for the film. Aparajit (The Undefeated), India; Best Screenwriter for the film Mr. Anik Dutta Propeda (Hawk's Muffin), India; Best Actress for the movie Ketaki Narayan.
Nakodo-Matchmakers (Marriage Counselors), Japan; Best Actor for a Motion Picture Mr. Ikei Watanabe. Zendegi Va Zendegi (Life and Life), Iran; Best director for the film Ali Ghavitan. Best Film Two-Mother (Motherless) Iran.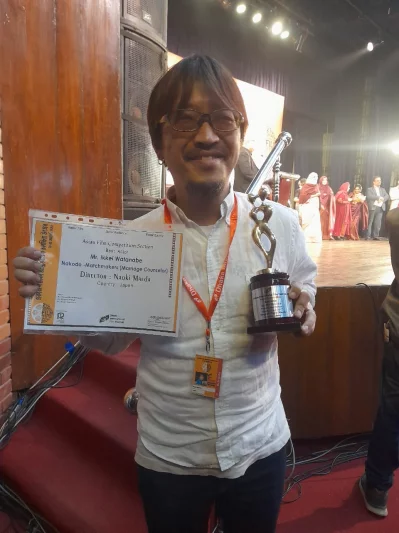 Best documentary in the section of spiritual films 'Mahatma Hafkain' (Russia). Best Feature Ghor Phera (Homecoming).
Best documentary in the section Women filmmakers War Mother-grandmother, Prime Minister: Sirimavo.
The film awarded the special audience prize was "JK 1971" (Bangladesh). The film that won the audience award is 'Hawa' (Bangladesh).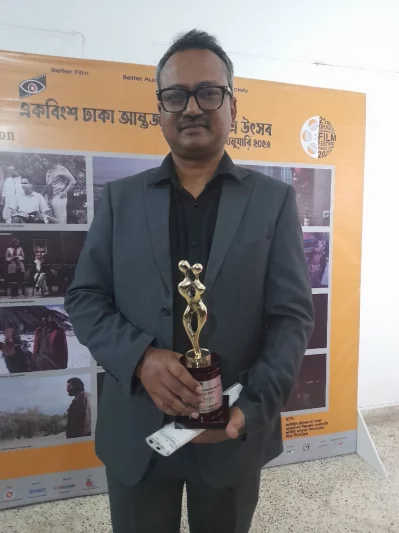 Alle Ulen Gelliebot Werden (Everybody Wants to Love), Germany; Best director for the film: Catherine Woll. Best Feature Because Of Me (Listen).
Mahatma Hafkin Dir: Galina Yevtushenko, Anna Yevtushenko Duration: 96 min. Russia Best Fiction Film Home Coming Bangladesh
Bangladesh Panorama Section Best Film Award from the Fipreski – Satao Jury (Memories of Gloomy Monsoon), Bangladesh. Best Short Film Award by the Fipreski Jury – Could You Be Free But Locked Up? Kazi Arefin Ahmed, Bangladesh.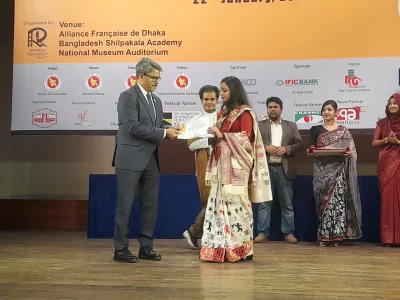 First runner-up in the short film section – "Haghre" (An Era of Homelessness), Jaytu Sushil Giku, Bangladesh. Fipreski Jury Prize Short Film Section Second Finalist Film – Krishna Paksha (A Burning Soul), Mrittika Rashed, Bangladesh.


#won #award #Dhaka #International #Film #Festival